Like Pages, you can import sections in Eazy Templates. To create a Section Template create a new page from WP Admin:

Now click on the EazyTemplates icon on the top: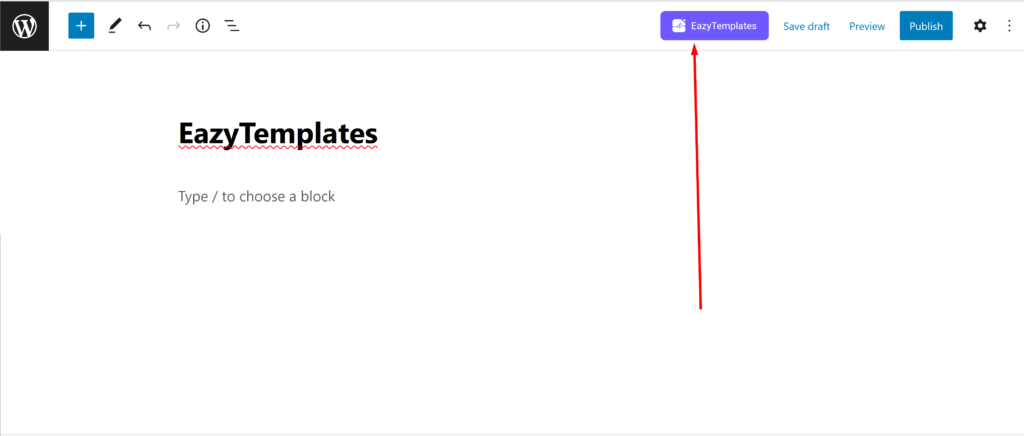 Now you'll see the EazyTemplates wizard: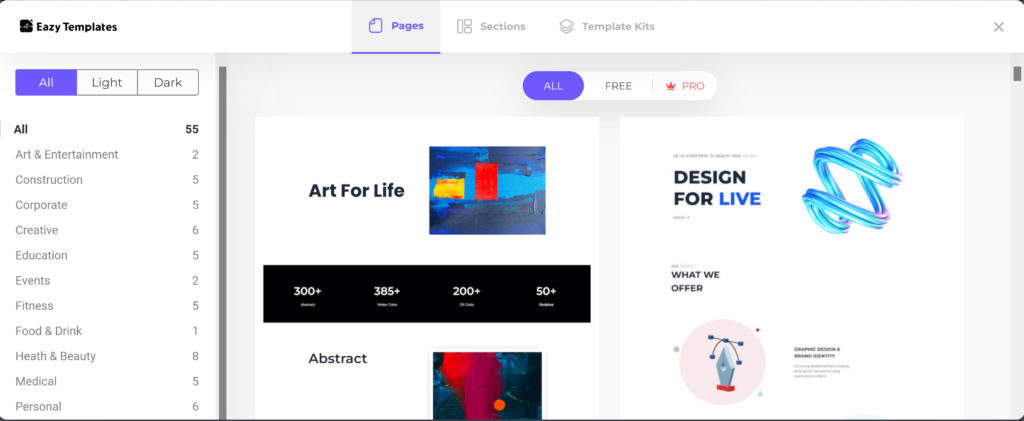 Here you can see the Pages, Sections & Template Kits section. You can filter through category in the left, Free or Pro in the top and Lignt, Dark or All in the top left.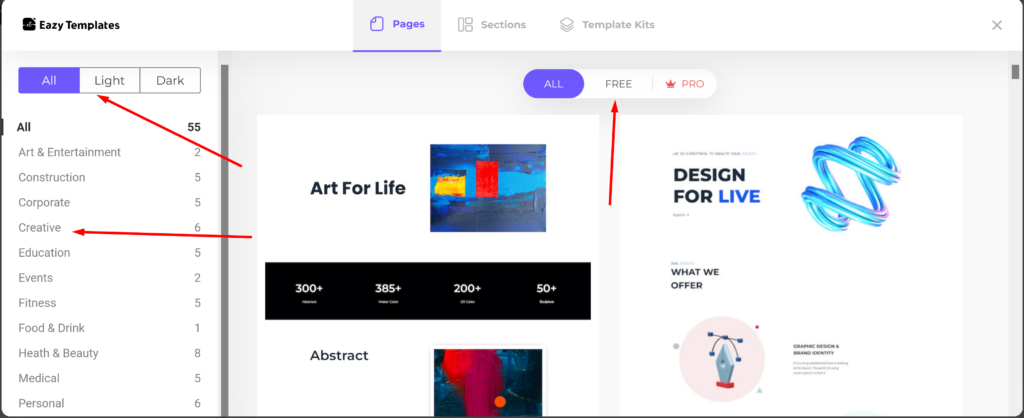 Click on the Sections part: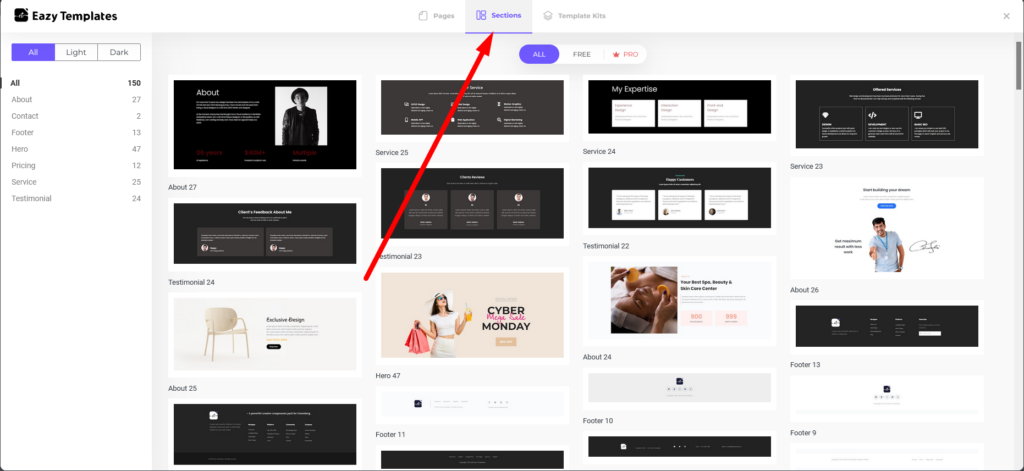 Like Page Template you can see sections broken down by Category, Free, Pro and Color Scheme. Select a section of your choosing. We selected Pricing 7 by choosing Pricing from the section, Dark from the color and Free from top: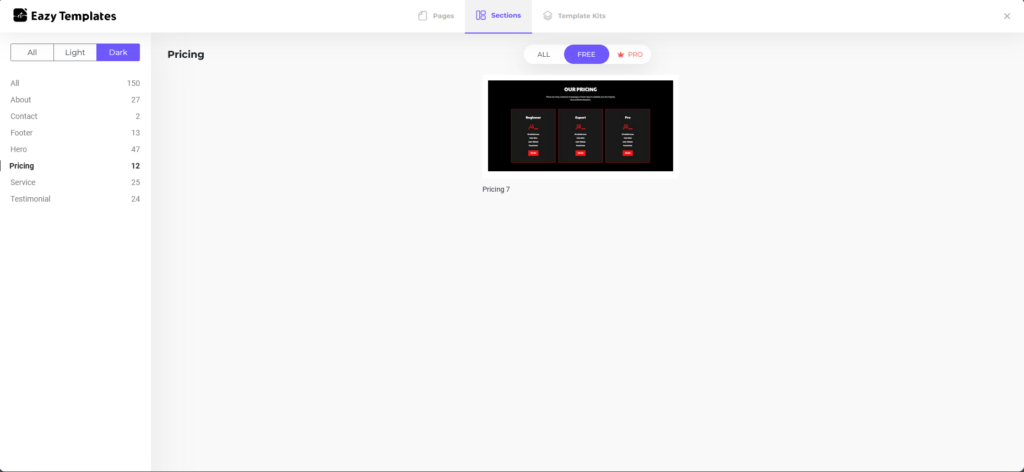 We can now preview the section and then click the import button to import that section: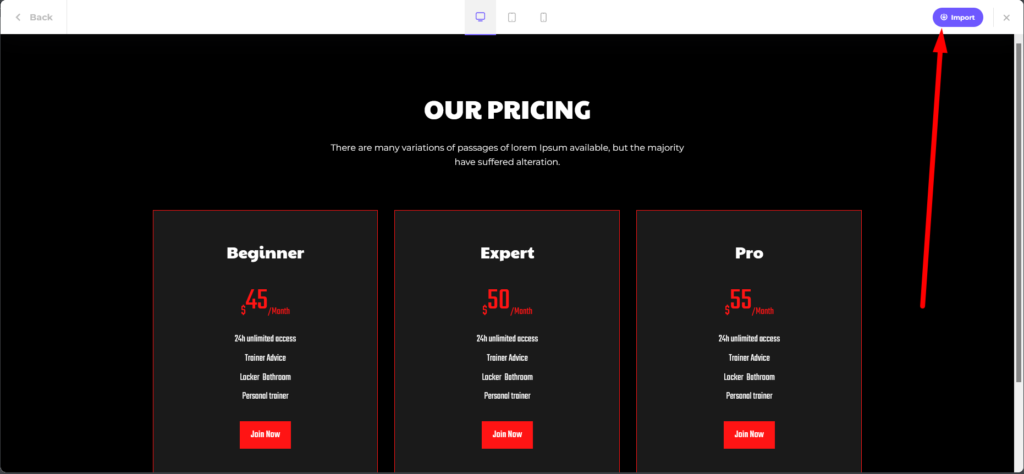 Now our section is imported.