Now you can easily add videos from your favorite video sources right into EazyGrid. EazyGrid video supports hosted videos from popular sites like YouTube, Vimeo & DailyMotion, It also supports self hosted videos. Let's see how it works:

Once you select a grid, change Media Type from Image to Video.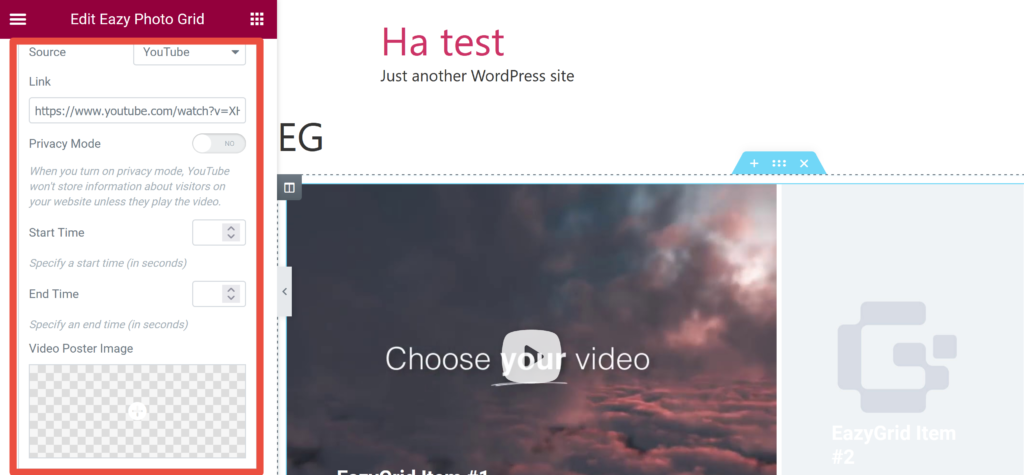 From here, you can select sources, like YouTube, Vimeo & Self Hosted Videos. If you paste the link from a video hosting website, the default thumbnail image will be the thumbnail from the video. Pretty Sweet, right?

From Video under Style section, you can adjust your video's aspect ratio, CSS Filters, Change the size of the play icon, it's color, size and shadows.

Under the lightbox settings you have some video specific control that lets you adjust content width, content position, entrance animation.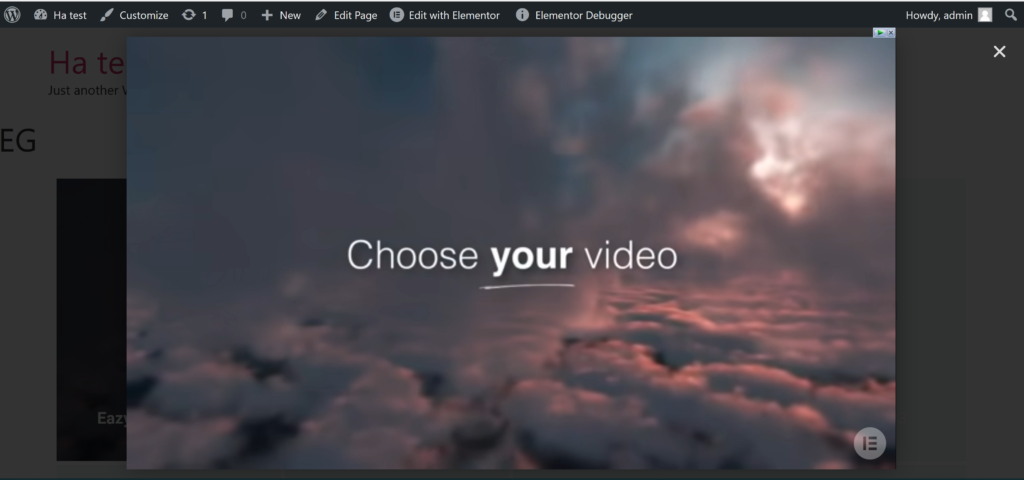 After you've customized everything, you can now play videos. Enjoy EazyGrid's video feature.