Optimization works in Eazy Plugin Manager Remote just like Eazy Plugin Manager. Go to Sites and click on a site name to go to site specific dashboard.
Now, click on Plugins and Optimization tab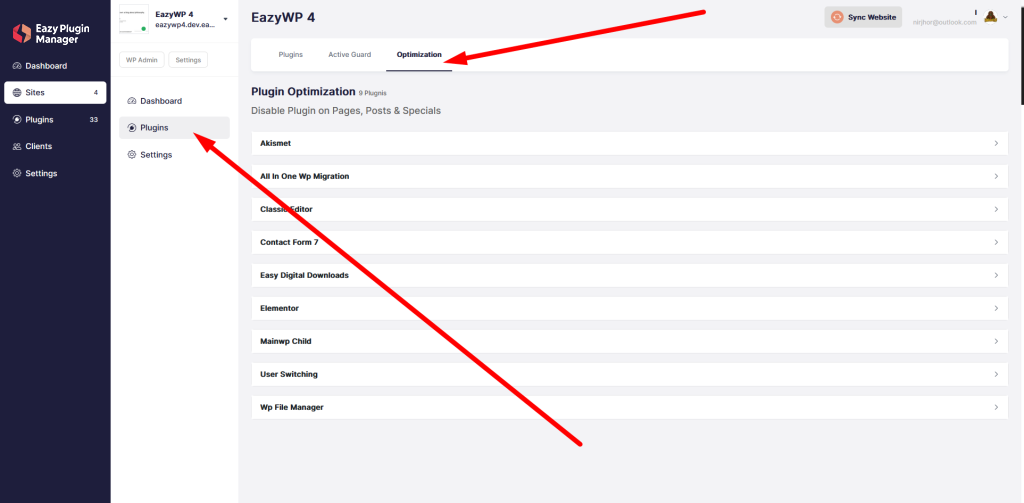 Click on the arrow icon beside the plugin name that you want to optimize.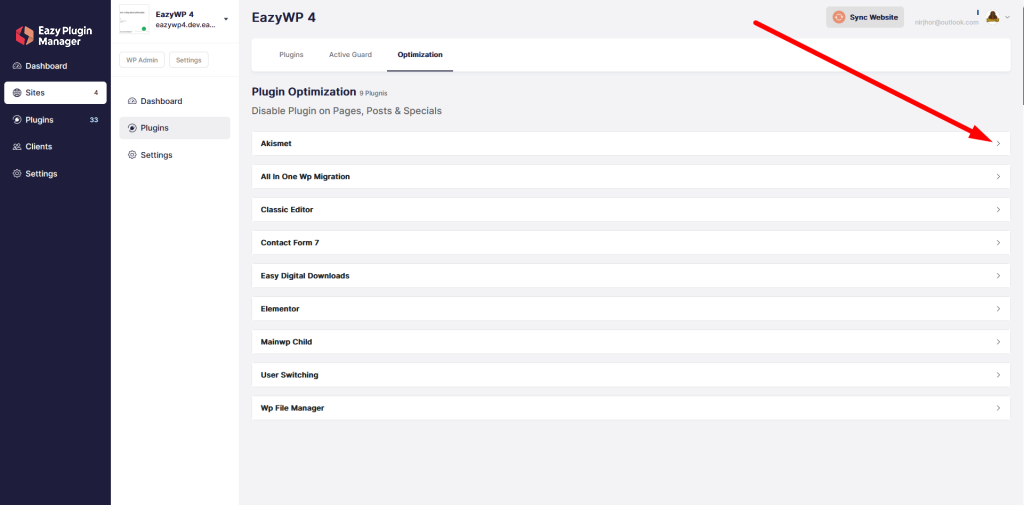 Now, add Post, Page & Special that you want to optimize this plugin on.
Click on the save button.

Your optimization will reflect on the site on Eazy Plugin Manager now.