When you go to the Sites tab in the sidebar you will see an overview of all the sites that are added to Eazy Plugin Manager Remote
On the right side of the site tab, there are some filters, arranged by Site, WordPress Version, PHP Version, Tags & Clients.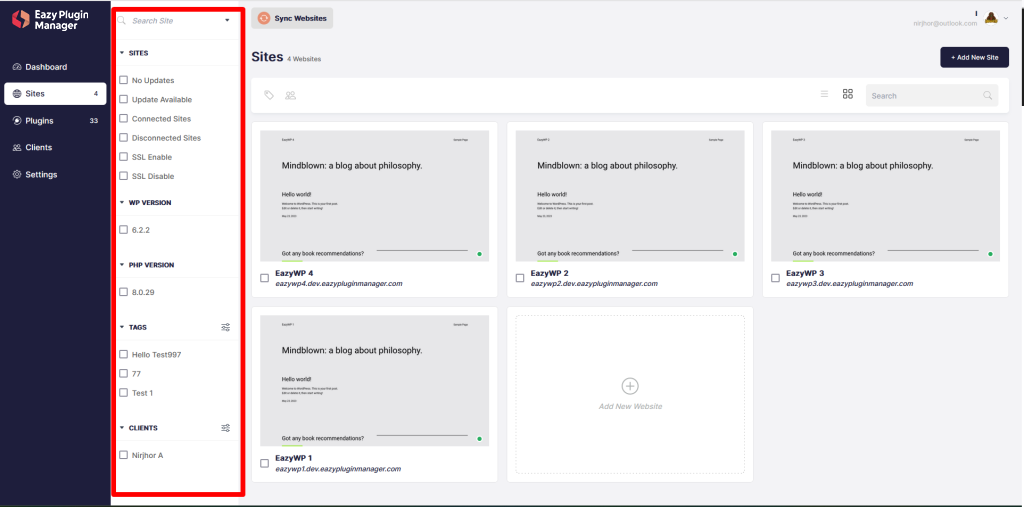 You can see your websites in a list or grid here. Also you can search for website.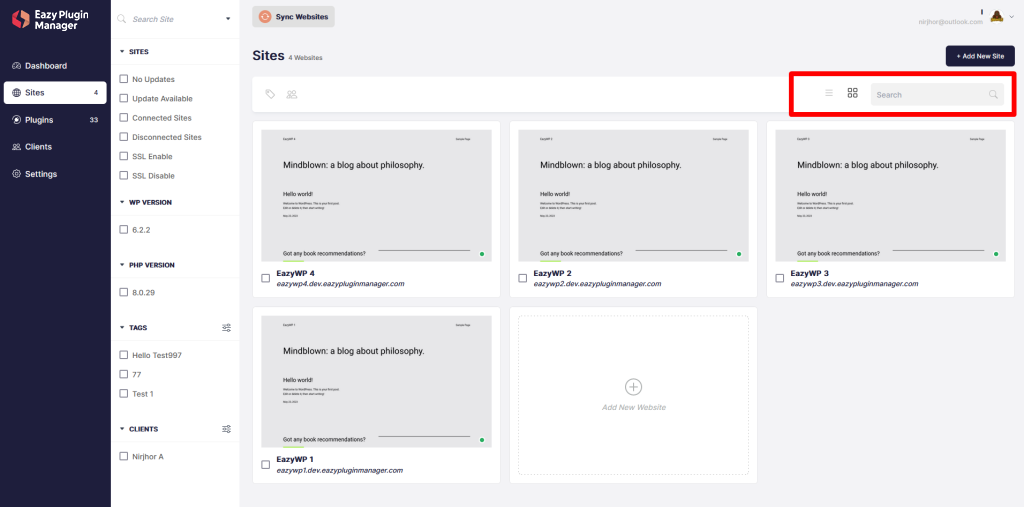 From here you can edit tags & clients.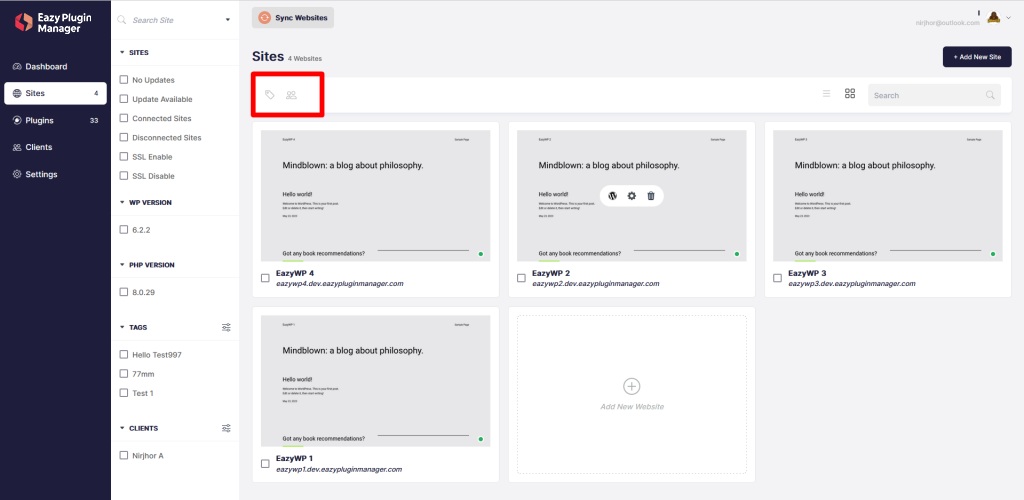 If you hover over a site, you will see three buttons.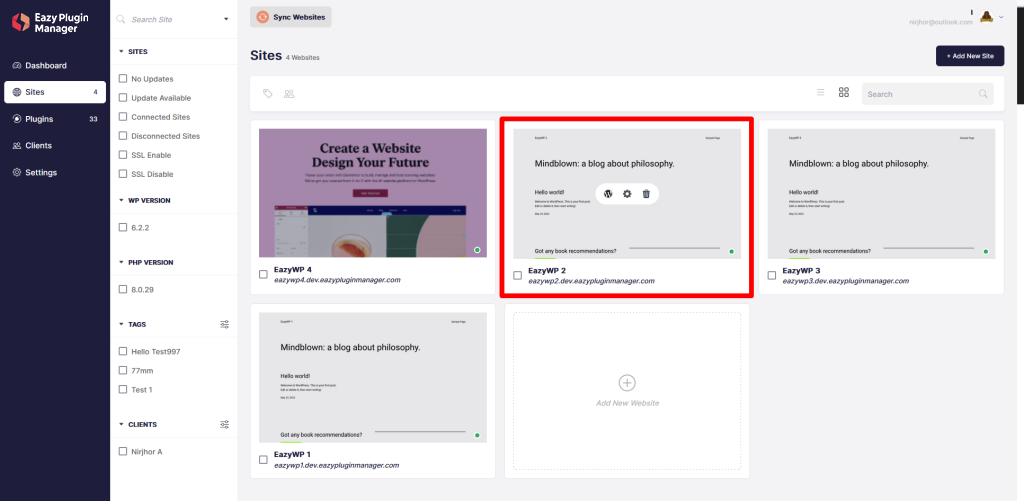 The left button is for 1 click admin access to the site. Clicking it will bring you to the site's admin dashboard.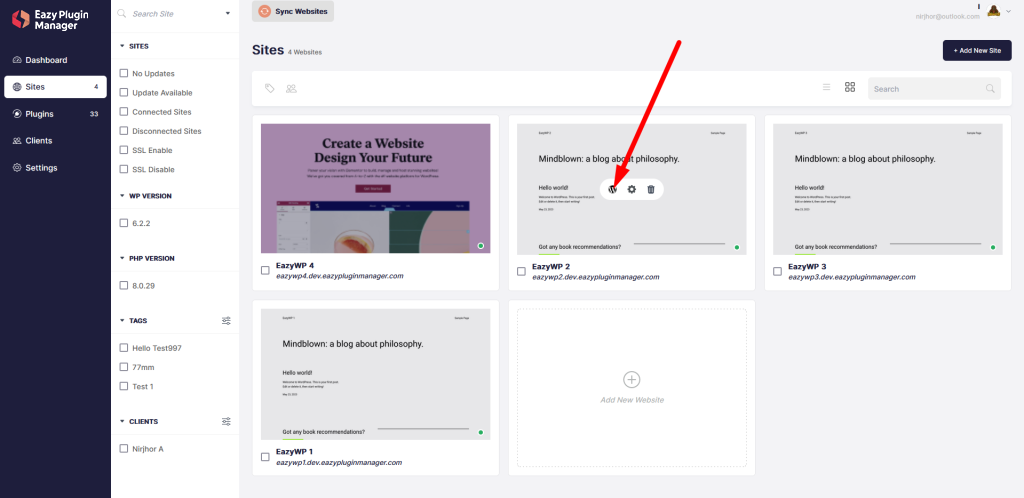 The settings button will bring you to the setting page from where you can disconnect or reconnect a site.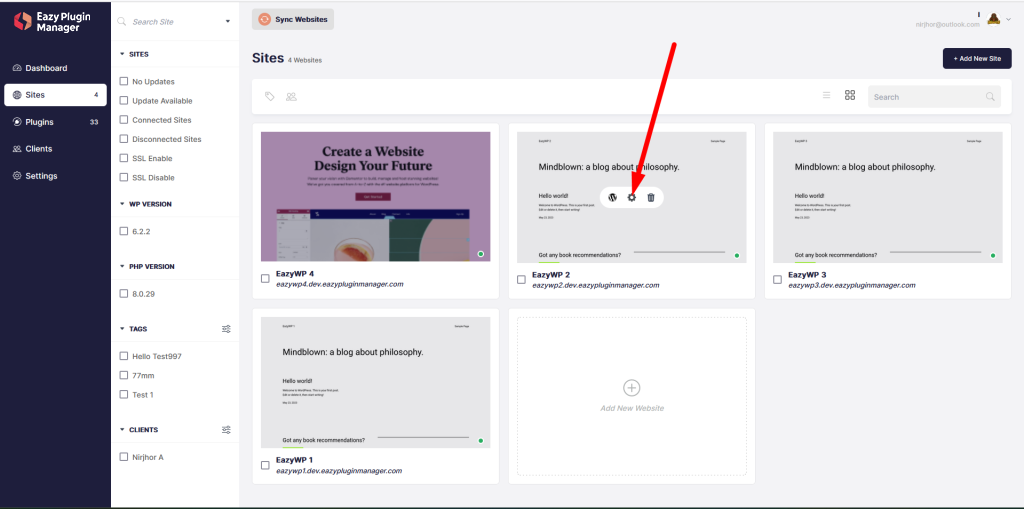 The Delete Site button will delete the site from your account.
Disconnected sites will have a grey icon while connected sites will have a green icon.
Site Dashboard
Clicking on a site name will bring you to site specific panel.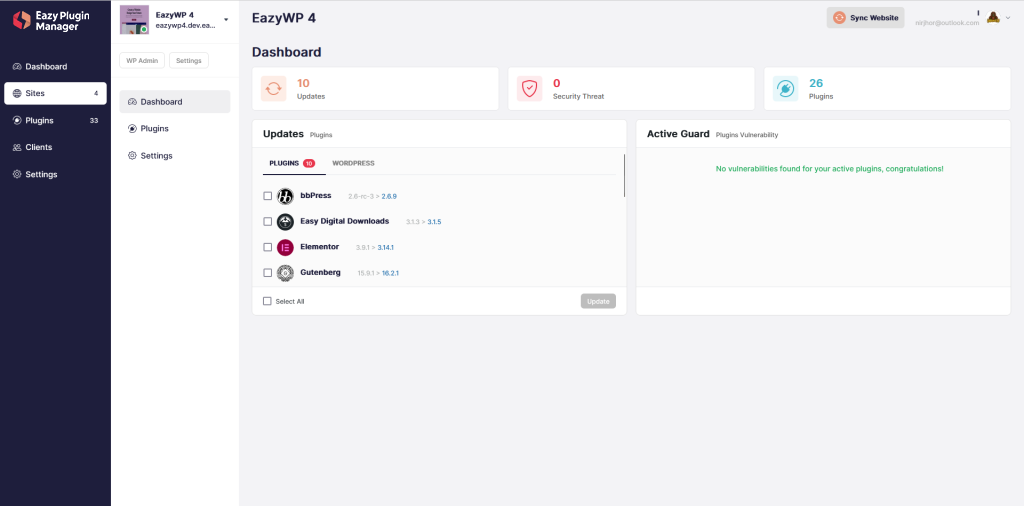 These two button will bring you to WP Admin page of the site or to the settings page from where you can disconnect and reconnect sites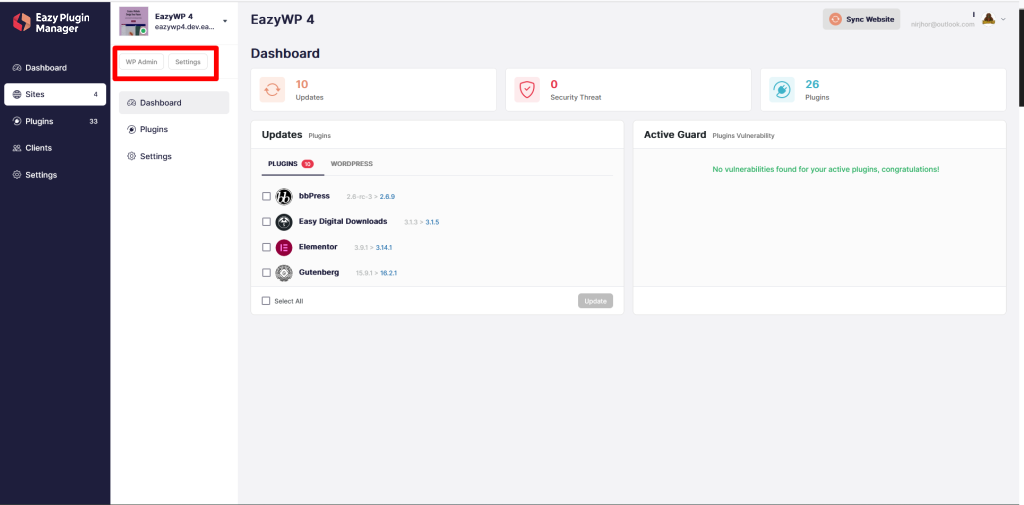 The central view is a list of various views for your site.
On the top page we see various information,. like 10 updates, no security threat and 26 plugins are installed on this specific website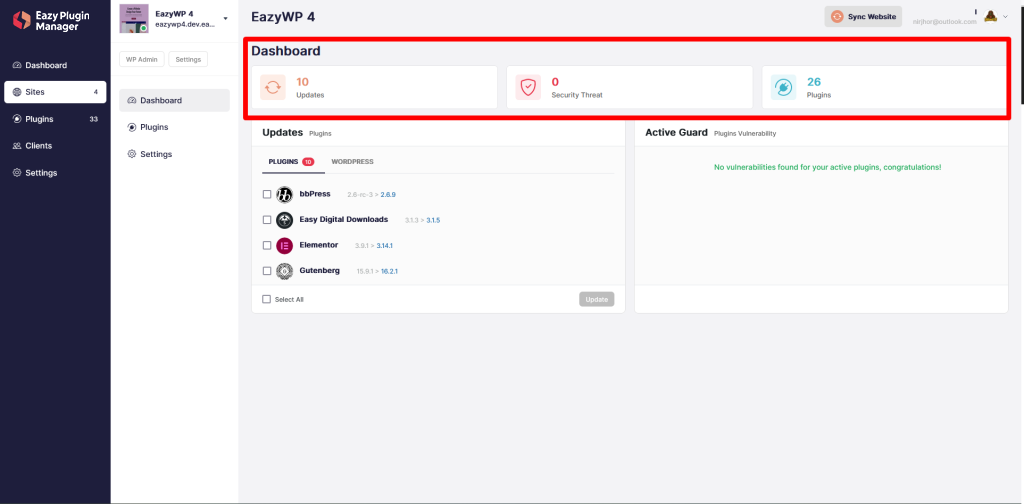 Clicking the Sync Website button will sync the website on demand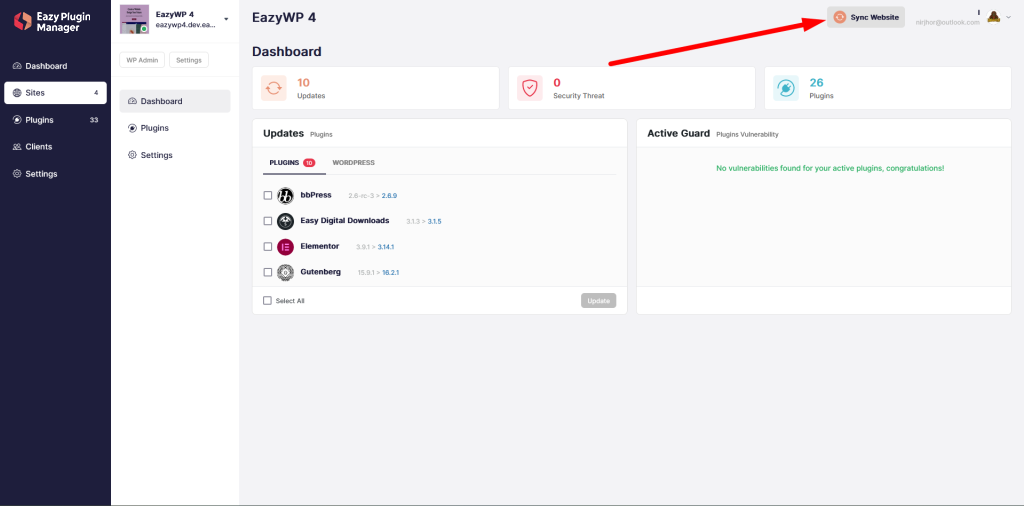 Updates show available plugin updates along with available WordPress updates as well.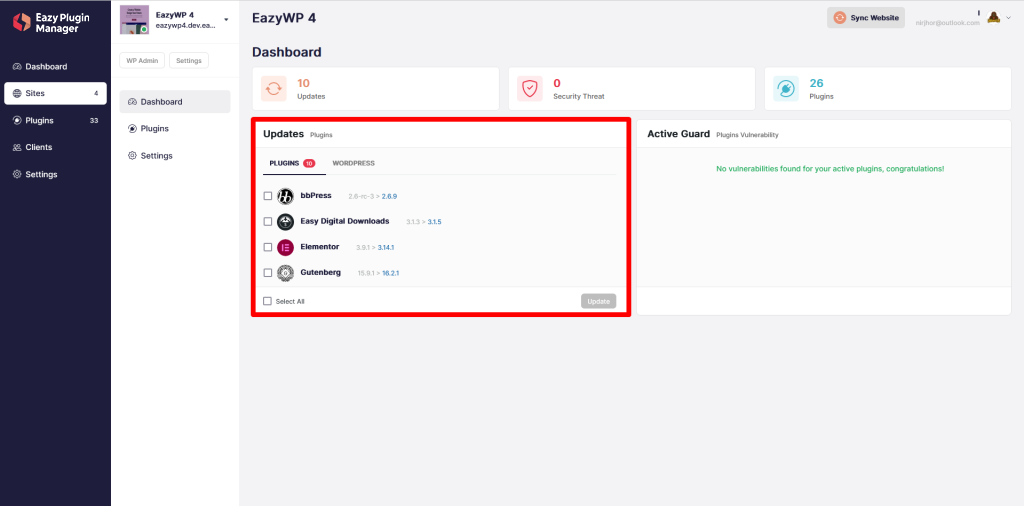 The Plugins Tab
The top of the plugins tab has Plugins list, Active Guard list and Optimizations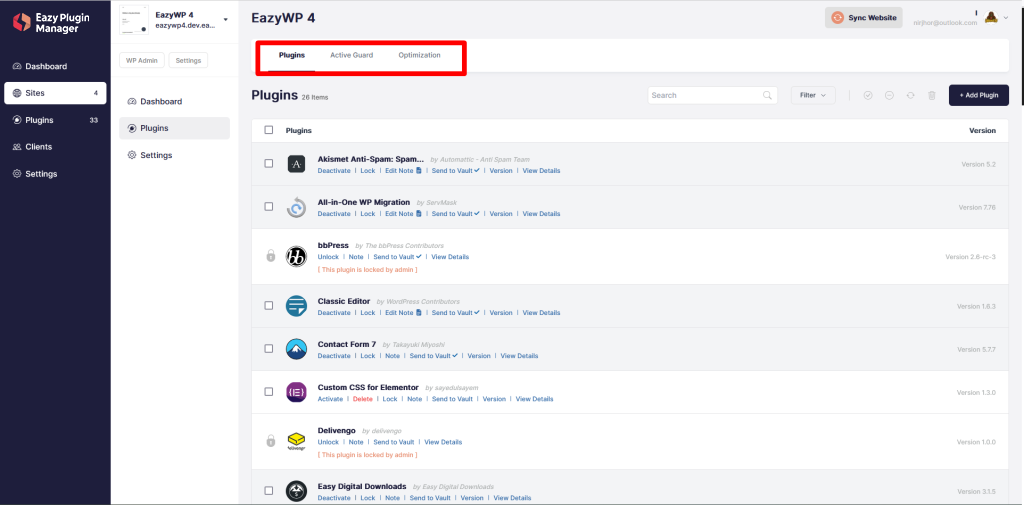 The search field lets you search for a specific plugin, and you can also filter by active, inactive & update available.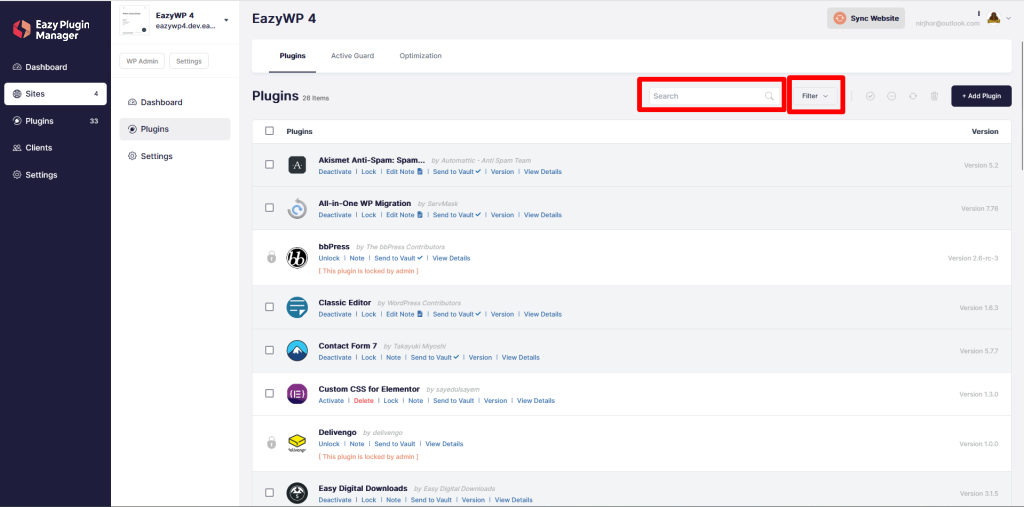 The contextual buttons are available upon selecting the plugin. Add Plugin button will take you to WordPress org to install new plugin.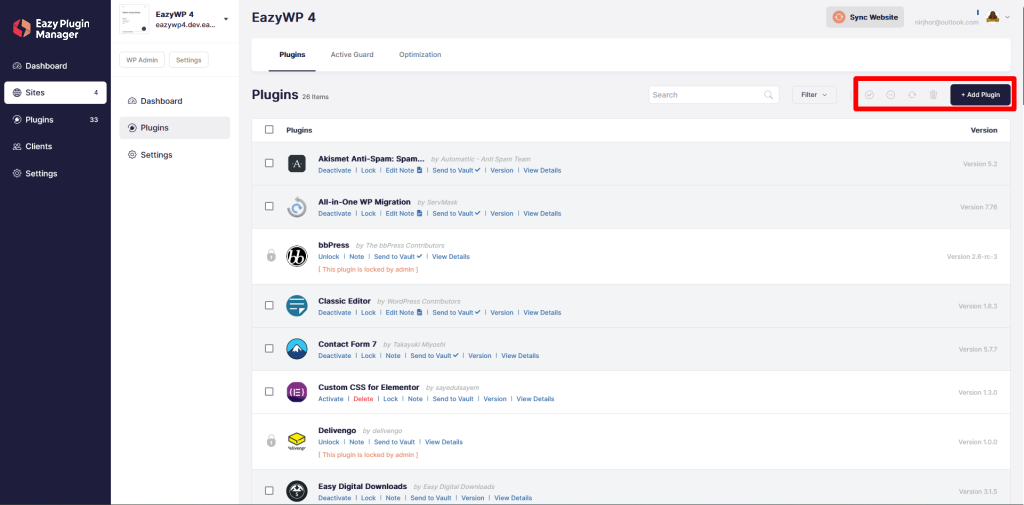 Pressing on the Add Plugin button will bring you to the install page.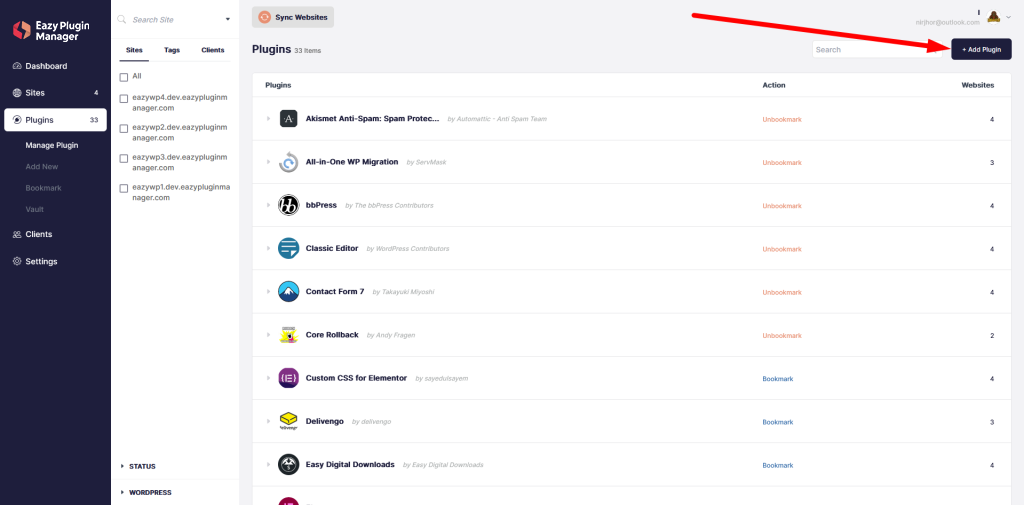 The install page looks like this.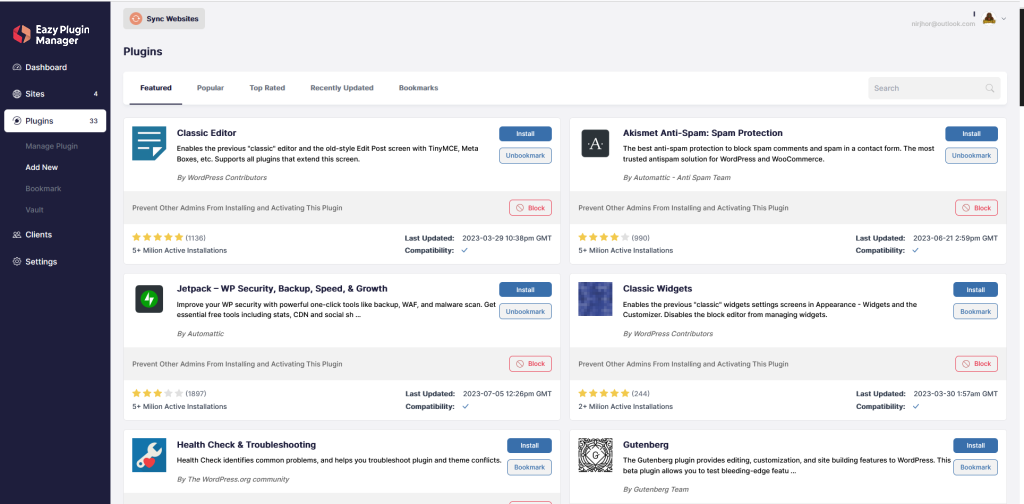 You can install, bookmark/unbookmark & block plugin from this list. Also you can search for plugins from here.
The Plugins page also offers some control, among them some EPM specific features.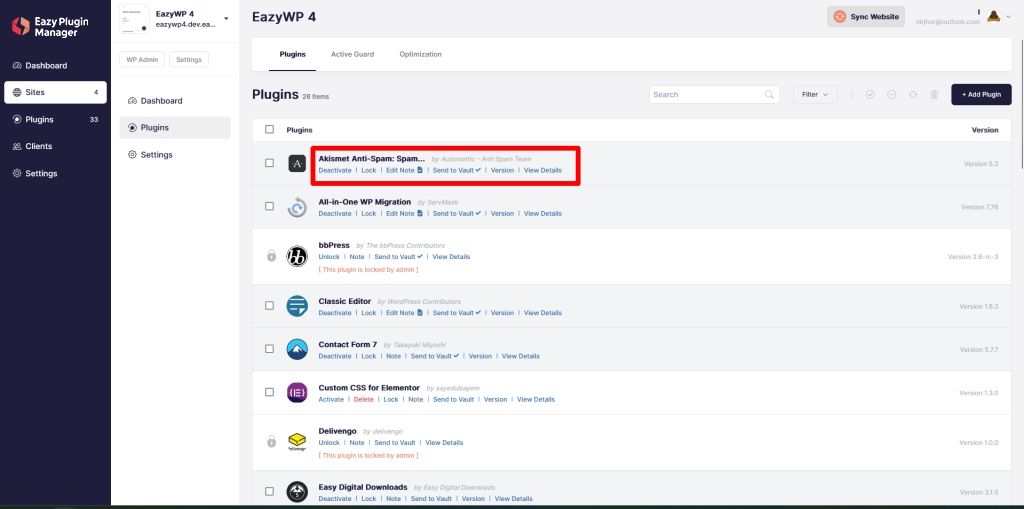 You can also see plugin version from here.