Eazy Plugin Manager lets you create notes for specific plugins that are available on all your WordPress installation if you sign up with the same EazyPlugins account. The note feature is specially handy if you want to keep a memo for a specific plugins for other admins to see.
Click on the Add Note button from plugins page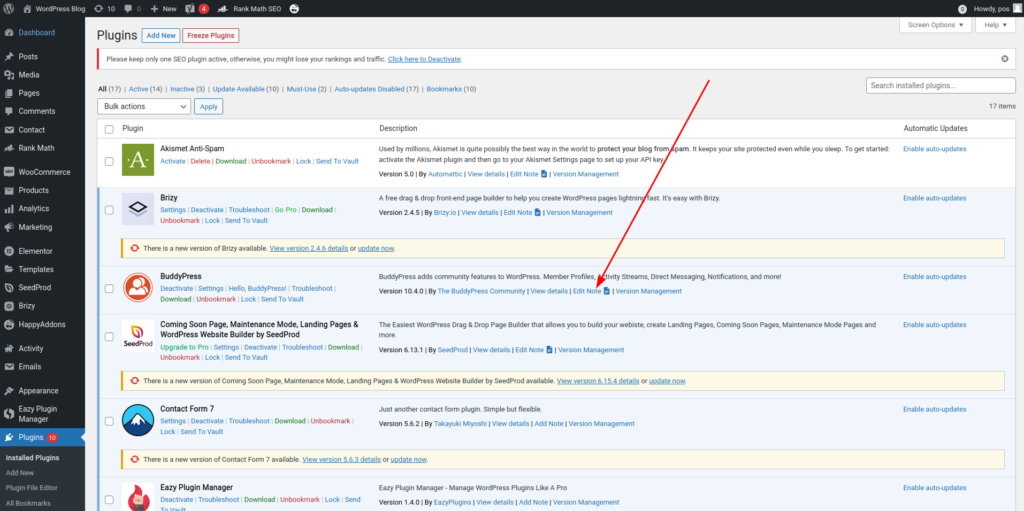 Now you can create any note, and when finished you can save notes.

Once it is saved click Hide Note

You can also edit saved notes by clicking the Edit Note button

Here is a video that explains the feature