Generate Token
NOTE: Token generation is an agency feature
Token login allows site specific login without sharing password. With token login you can keep site specific features such as bookmarks, vault & history isolated from one another.
Go to Eazy Plugin Manager dashboard and click on the Account tab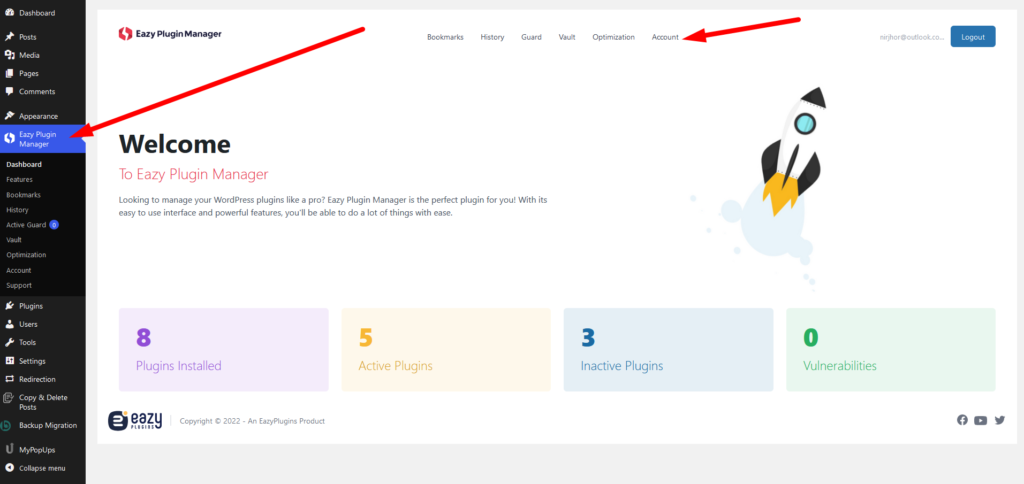 Now click on the Token tab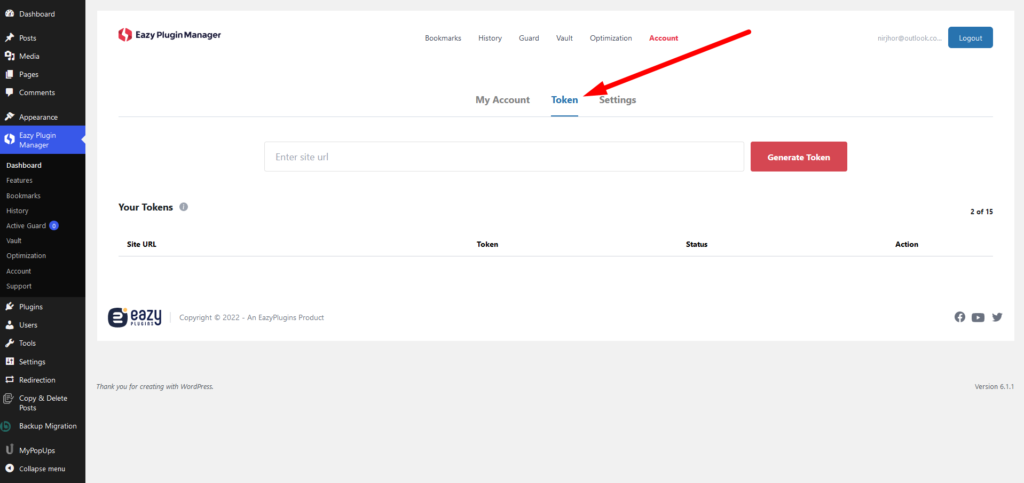 Enter the site URL that you want to activate your Eazy Plugin Manager on and click the Generate Token button.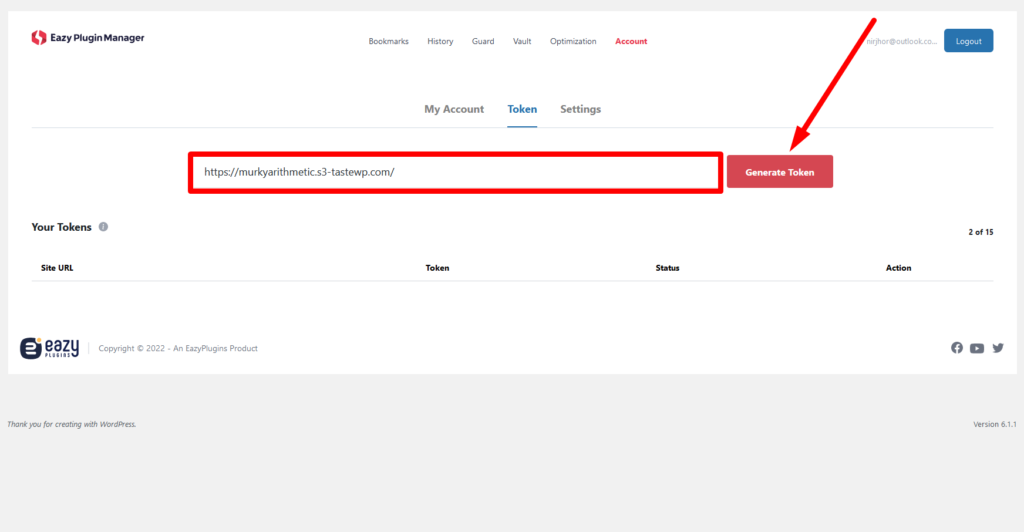 Our token is now generated. Click on the copy button to copy the generated token.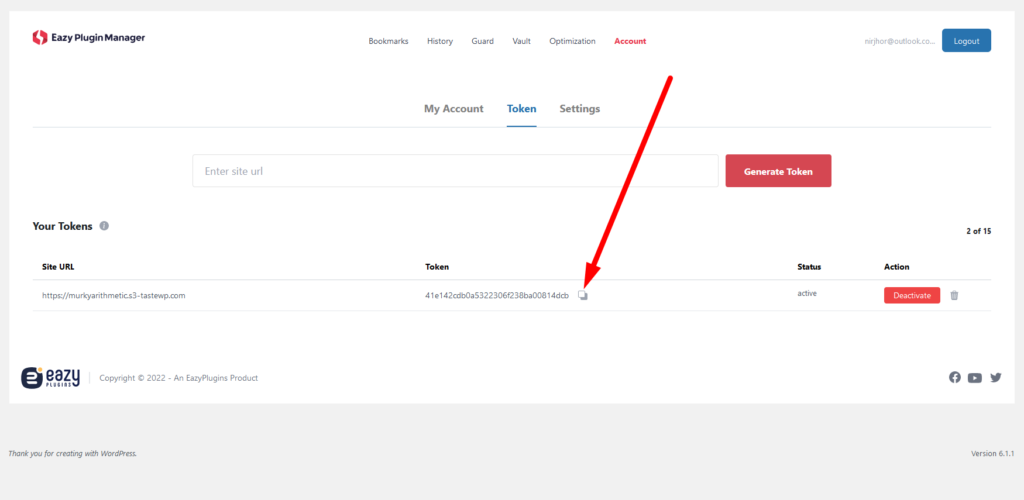 Manage Token
You can delete or deactivate token on the main site by clicking these buttons
Login With Token
Now go to the website you created the login token for. Or you can pass this token to the website admin so that they can login to Eazy Plugin Manager without main password. Once the token is obtained, Login to the website admin panel and in the Eazy Plugin Manager login window paste the copied token into the Login with Token box and press Sign In.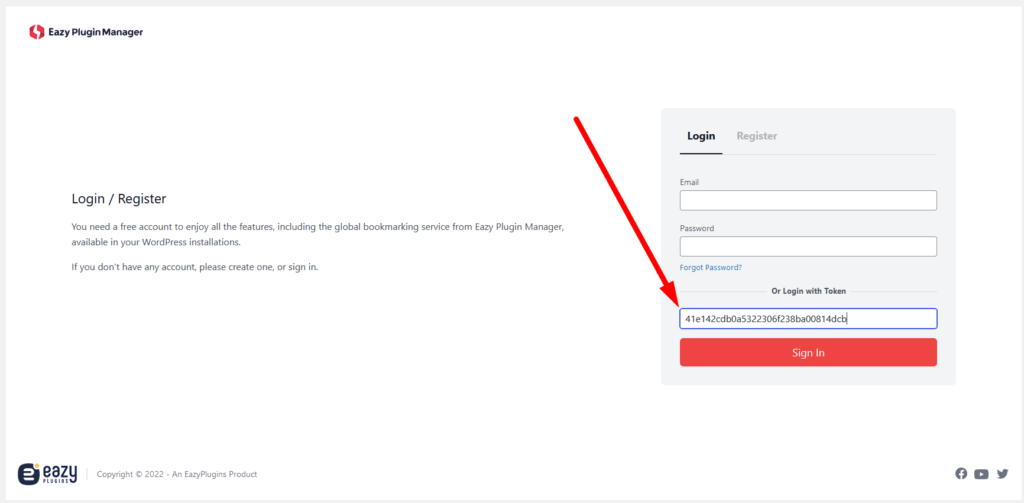 Now you are logged in to the new site with isolated, site specific Eazy Plugin Manager feature